Part II: Personal Memory Systems More Broadly
❶During one debate, another senator told Long, "I do not believe you could get the Lord's Prayer endorsed in this body.
What did Chomsky mean, and is he right?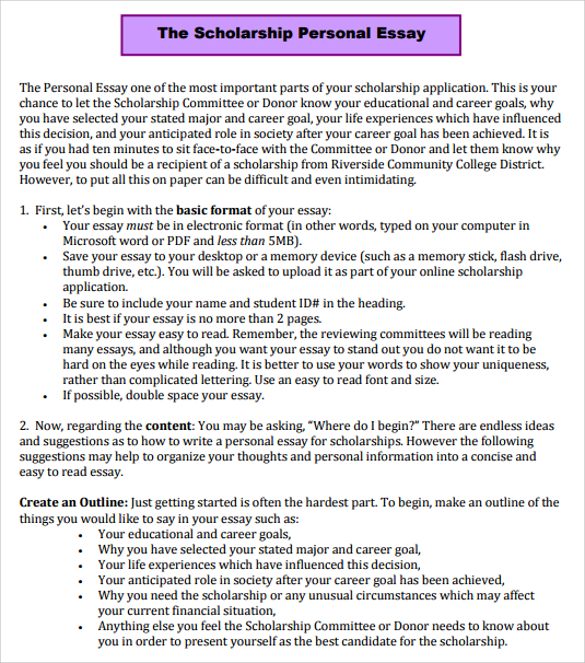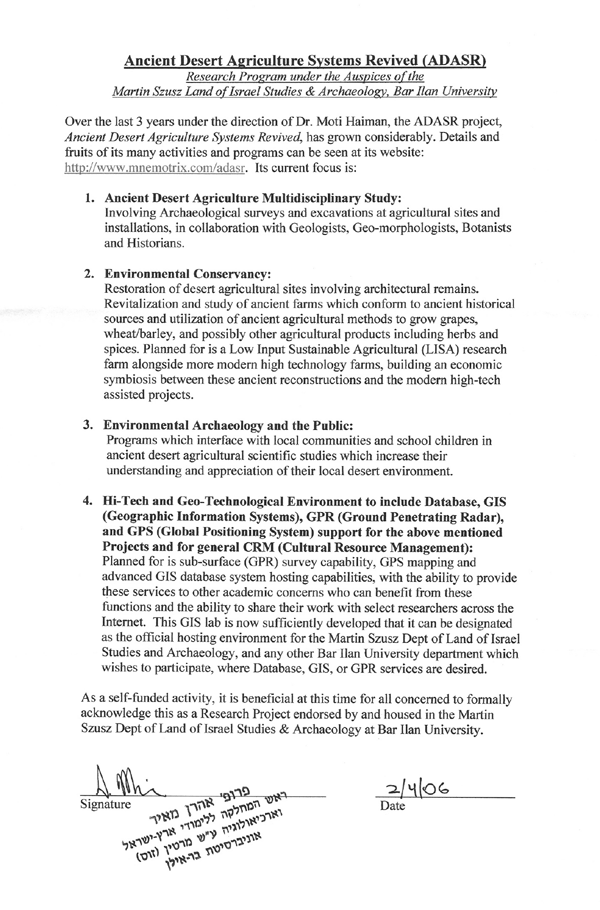 Seen as the bold landscape of frontier heroism, it is the place of youth and childhood, into which men escape by abandoning their pasts and entering a world of freedom where the constraints of civilization fade into memory.
No matter what the angle from which we regard it, wilderness offers us the illusion that we can escape the cares and troubles of the world in which our past has ensnared us. This escape from history is one reason why the language we use to talk about wilderness is often permeated with spiritual and religious values that reflect human ideals far more than the material world of physical nature.
Many environmentalists who reject traditional notions of the Godhead and who regard themselves as agnostics or even atheists nonetheless express feelings tantamount to religious awe when in the presence of wilderness—a fact that testifies to the success of the romantic project. Those who have no difficulty seeing God as the expression of our human dreams and desires nonetheless have trouble recognizing that in a secular age Nature can offer precisely the same sort of mirror.
Thus it is that wilderness serves as the unexamined foundation on which so many of the quasi-religious values of modern environmentalism rest.
Wilderness is the natural, unfallen antithesis of an unnatural civilization that has lost its soul. It is a place of freedom in which we can recover the true selves we have lost to the corrupting influences of our artificial lives. Most of all, it is the ultimate landscape of authenticity. Combining the sacred grandeur of the sublime with the primitive simplicity of the frontier, it is the place where we can see the world as it really is, and so know ourselves as we really are—or ought to be.
But the trouble with wilderness is that it quietly expresses and reproduces the very values its devotees seek to reject. The flight from history that is very nearly the core of wilderness represents the false hope of an escape from responsibility, the illusion that we can somehow wipe clean the slate of our past and return to the tabula rasa that supposedly existed before we began to leave our marks on the world.
The dream of an unworked natural landscape is very much the fantasy of people who have never themselves had to work the land to make a living—urban folk for whom food comes from a supermarket or a restaurant instead of a field, and for whom the wooden houses in which they live and work apparently have no meaningful connection to the forests in which trees grow and die.
Only people whose relation to the land was already alienated could hold up wilderness as a model for human life in nature, for the romantic ideology of wilderness leaves precisely nowhere for human beings actually to make their living from the land. This, then, is the central paradox: If we allow ourselves to believe that nature, to be true, must also be wild, then our very presence in nature represents its fall.
The place where we are is the place where nature is not. To the extent that we celebrate wilderness as the measure with which we judge civilization, we reproduce the dualism that sets humanity and nature at opposite poles.
We thereby leave ourselves little hope of discovering what an ethical, sustainable, honorable human place in nature might actually look like. We inhabit civilization while holding some part of ourselves—what we imagine to be the most precious part—aloof from its entanglements. We work our nine-to-five jobs in its institutions, we eat its food, we drive its cars not least to reach the wilderness , we benefit from the intricate and all too invisible networks with which it shelters us, all the while pretending that these things are not an essential part of who we are.
By imagining that our true home is in the wilderness, we forgive ourselves the homes we actually inhabit. In its flight from history, in its siren song of escape, in its reproduction of the dangerous dualism that sets human beings outside of nature—in all of these ways, wilderness poses a serious threat to responsible environmentalism at the end of the twentieth century.
By now I hope it is clear that my criticism in this essay is not directed at wild nature per se, or even at efforts to set aside large tracts of wild land, but rather at the specific habits of thinking that flow from this complex cultural construction called wilderness.
It is not the things we label as wilderness that are the problem—for nonhuman nature and large tracts of the natural world do deserve protection—but rather what we ourselves mean when we use the label. Lest one doubt how pervasive these habits of thought actually are in contemporary environmentalism, let me list some of the places where wilderness serves as the ideological underpinning for environmental concerns that might otherwise seem quite remote from it.
There is a paradox here, of course. To the extent that biological diversity indeed, even wilderness itself is likely to survive in the future only by the most vigilant and self-conscious management of the ecosystems that sustain it, the ideology of wilderness is potentially in direct conflict with the very thing it encourages us to protect.
The terms of the Endangered Species Act in the United States have often meant that those hoping to defend pristine wilderness have had to rely on a single endangered species like the spotted owl to gain legal standing for their case—thereby making the full power of the sacred land inhere in a single numinous organism whose habitat then becomes the object of intense debate about appropriate management and use.
The classic example is the tropical rain forest, which since the s has become the most powerful modern icon of unfallen, sacred land—a veritable Garden of Eden—for many Americans and Europeans. And yet protecting the rain forest in the eyes of First World environmentalists all too often means protecting it from the people who live there. At its worst, as environmentalists are beginning to realize, exporting American notions of wilderness in this way can become an unthinking and self-defeating form of cultural imperialism.
We and our children will henceforth live in a biosphere completely altered by our own activity, a planet in which the human and the natural can no longer be distinguished, because the one has overwhelmed the other. But such a perspective is possible only if we accept the wilderness premise that nature, to be natural, must also be pristine—remote from humanity and untouched by our common past.
In fact, everything we know about environmental history suggests that people have been manipulating the natural world on various scales for as long as we have a record of their passing. To do so is merely to take to a logical extreme the paradox that was built into wilderness from the beginning: The absurdity of this proposition flows from the underlying dualism it expresses. Not only does it ascribe greater power to humanity that we in fact possess—physical and biological nature will surely survive in some form or another long after we ourselves have gone the way of all flesh—but in the end it offers us little more than a self-defeating counsel of despair.
The tautology gives us no way out: It is not a proposition that seems likely to produce very positive or practical results. And yet radical environmentalists and deep ecologists all too frequently come close to accepting this premise as a first principle. When they express, for instance, the popular notion that our environmental problems began with the invention of agriculture, they push the human fall from natural grace so far back into the past that all of civilized history becomes a tale of ecological declension.
Before agriculture was midwifed in the Middle East, humans were in the wilderness. But with irrigation ditches, crop surpluses, and permanent villages, we became apart from the natural world…. Between the wilderness that created us and the civilization created by us grew an ever-widening rift. In this view the farm becomes the first and most important battlefield in the long war against wild nature, and all else follows in its wake.
From such a starting place, it is hard not to reach the conclusion that the only way human beings can hope to live naturally on earth is to follow the hunter-gatherers back into a wilderness Eden and abandon virtually everything that civilization has given us. It may indeed turn out that civilization will end in ecological collapse or nuclear disaster, whereupon one might expect to find any human survivors returning to a way of life closer to that celebrated by Foreman and his followers.
For most of us, though, such a debacle would be cause for regret, a sign that humanity had failed to fulfill its own promise and failed to honor its own highest values—including those of the deep ecologists. In offering wilderness as the ultimate hunter-gatherer alternative to civilization, Foreman reproduces an extreme but still easily recognizable version of the myth of frontier primitivism. However much one may be attracted to such a vision, it entails problematic consequences.
For one, it makes wilderness the locus for an epic struggle between malign civilization and benign nature, compared with which all other social, political, and moral concerns seem trivial. Issues directly affecting only humans pale in comparison. If we set too high a stock on wilderness, too many other corners of the earth become less than natural and too many other people become less than human, thereby giving us permission not to care much about their suffering or their fate.
It is no accident that these supposedly inconsequential environmental problems affect mainly poor people, for the long affiliation between wilderness and wealth means that the only poor people who count when wilderness is the issue are hunter-gatherers, who presumably do not consider themselves to be poor in the first place.
This in turn tempts one to ignore crucial differences among humans and the complex cultural and historical reasons why different peoples may feel very differently about the meaning of wilderness. But the most troubling cultural baggage that accompanies the celebration of wilderness has less to do with remote rain forests and peoples than with the ways we think about ourselves—we American environmentalists who quite rightly worry about the future of the earth and the threats we pose to the natural world.
Idealizing a distant wilderness too often means not idealizing the environment in which we actually live, the landscape that for better or worse we call home. Most of our most serious environmental problems start right here, at home, and if we are to solve those problems, we need an environmental ethic that will tell us as much about using nature as about not using it.
The wilderness dualism tends to cast any use as abuse, and thereby denies us a middle ground in which responsible use and non-use might attain some kind of balanced, sustainable relationship. My own belief is that only by exploring this middle ground will we learn ways of imagining a better world for all of us: The middle ground is where we actually live.
It is where we—all of us, in our different places and ways—make our homes. That is why, when I think of the times I myself have come closest to experiencing what I might call the sacred in nature, I often find myself remembering wild places much closer to home.
I think, for instance, of a small pond near my house where water bubbles up from limestone springs to feed a series of pools that rarely freeze in winter and so play home to waterfowl that stay here for the protective warmth even on the coldest of winter days, gliding silently through streaming mists as the snow falls from gray February skies.
I think of a November evening long ago when I found myself on a Wisconsin hilltop in rain and dense fog, only to have the setting sun break through the clouds to cast an otherworldly golden light on the misty farms and woodlands below, a scene so unexpected and joyous that I lingered past dusk so as not to miss any part of the gift that had come my way.
And I think perhaps most especially of the blown-out, bankrupt farm in the sand country of central Wisconsin where Aldo Leopold and his family tried one of the first American experiments in ecological restoration, turning ravaged and infertile soil into carefully tended ground where the human and the nonhuman could exist side by side in relative harmony. What I celebrate about such places is not just their wildness, though that certainly is among their most important qualities; what I celebrate even more is that they remind us of the wildness in our own backyards, of the nature that is all around us if only we have eyes to see it.
Indeed, my principal objection to wilderness is that it may teach us to be dismissive or even contemptuous of such humble places and experiences. Without our quite realizing it, wilderness tends to privilege some parts of nature at the expense of others.
Most of us, I suspect, still follow the conventions of the romantic sublime in finding the mountaintop more glorious than the plains, the ancient forest nobler than the grasslands, the mighty canyon more inspiring than the humble marsh. Even John Muir, in arguing against those who sought to dam his beloved Hetch Hetchy valley in the Sierra Nevada, argued for alternative dam sites in the gentler valleys of the foothills—a preference that had nothing to do with nature and everything with the cultural traditions of the sublime.
On the one hand, one of my own most important environmental ethics is that people should always be conscious that they are part of the natural world, inextricably tied to the ecological systems that sustain their lives.
Any way of looking at nature that encourages us to believe we are separate from nature—as wilderness tends to do—is likely to reinforce environmentally irresponsible behavior.
On the other hand, I also think it no less crucial for us to recognize and honor nonhuman nature as a world we did not create, a world with its own independent, nonhuman reasons for being as it is. The autonomy of nonhuman nature seems to me an indispensable corrective to human arrogance. Any way of looking at nature that helps us remember—as wilderness also tends to do—that the interests of people are not necessarily identical to those of every other creature or of the earth itself is likely to foster responsible behavior.
If the core problem of wilderness is that it distances us too much from the very things it teaches us to value, then the question we must ask is what it can tell us about home, the place where we actually live.
How can we take the positive values we associate with wilderness and bring them closer to home? I think the answer to this question will come by broadening our sense of the otherness that wilderness seeks to define and protect. In reminding us of the world we did not make, wilderness can teach profound feelings of humility and respect as we confront our fellow beings and the earth itself. Feelings like these argue for the importance of self-awareness and self criticism as we exercise our own ability to transform the world around us, helping us set responsible limits to human mastery—which without such limits too easily becomes human hubris.
Wilderness is the place where, symbolically at least, we try to withhold our power to dominate. Wallace Stegner once wrote of. It is rare enough among men, impossible to any other form of life. It is simply the deliberate and chosen refusal to make any marks at all…. We are the most dangerous species of life on the planet, and every other species, even the earth itself, has cause to fear our power to exterminate. But we are also the only species which, when it chooses to do so, will go to great effort to save what it might destroy.
The myth of wilderness, which Stegner knowingly reproduces in these remarks, is that we can somehow leave nature untouched by our passage. By now it should be clear that this for the most part is an illusion.
If living in history means that we cannot help leaving marks on a fallen world, then the dilemma we face is to decide what kinds of marks we wish to leave. It is just here that our cultural traditions of wilderness remain so important. In the broadest sense, wilderness teaches us to ask whether the Other must always bend to our will, and, if not, under what circumstances it should be allowed to flourish without our intervention.
This is surely a question worth asking about everything we do, and not just about the natural world. When we visit a wilderness area, we find ourselves surrounded by plants and animals and physical landscapes whose otherness compels our attention.
In forcing us to acknowledge that they are not of our making, that they have little or no need of our continued existence, they recall for us a creation far greater than our own. In the wilderness, we need no reminder that a tree has its own reasons for being, quite apart from us. The same is less true in the gardens we plant and tend ourselves: The romantic legacy means that wilderness is more a state of mind than a fact of nature, and the state of mind that today most defines wilderness is wonder.
The striking power of the wild is that wonder in the face of it requires no act of will, but forces itself upon us—as an expression of the nonhuman world experienced through the lens of our cultural history—as proof that ours is not the only presence in the universe. Wilderness gets us into trouble only if we imagine that this experience of wonder and otherness is limited to the remote corners of the planet, or that it somehow depends on pristine landscapes we ourselves do not inhabit.
Nothing could be more misleading. The tree in the garden is in reality no less other, no less worthy of our wonder and respect, than the tree in an ancient forest that has never known an ax or a saw—even though the tree in the forest reflects a more intricate web of ecological relationships. The tree in the garden could easily have sprung from the same seed as the tree in the forest, and we can claim only its location and perhaps its form as our own.
Both trees stand apart from us; both share our common world. The special power of the tree in the wilderness is to remind us of this fact.
It can teach us to recognize the wildness we did not see in the tree we planted in our own backyard. By seeing the otherness in that which is most unfamiliar, we can learn to see it too in that which at first seemed merely ordinary.
If wilderness can do this—if it can help us perceive and respect a nature we had forgotten to recognize as natural—then it will become part of the solution to our environmental dilemmas rather than part of the problem.
This will only happen, however, if we abandon the dualism that sees the tree in the garden as artificial—completely fallen and unnatural—and the tree in the wilderness as natural—completely pristine and wild. Both trees in some ultimate sense are wild; both in a practical sense now depend on our management and care.
We are responsible for both, even though we can claim credit for neither. Our challenge is to stop thinking of such things according to set of bipolar moral scales in which the human and the nonhuman, the unnatural and the natural, the fallen and the unfallen, serve as our conceptual map for understanding and valuing the world.
Instead, we need to embrace the full continuum of a natural landscape that is also cultural, in which the city, the suburb, the pastoral, and the wild each has its proper place, which we permit ourselves to celebrate without needlessly denigrating the others. We need to honor the Other within and the Other next door as much as we do the exotic Other that lives far away—a lesson that applies as much to people as it does to other natural things.
It is the place for which we take responsibility, the place we try to sustain so we can pass on what is best in it and in ourselves to our children. The planet is a wild place and always will be. Learning to honor the wild—learning to remember and acknowledge the autonomy of the other—means striving for critical self-consciousness in all of our actions.
It means the deep reflection and respect must accompany each act of use, and means too that we must always consider the possibility of non-use. It means looking at the part of nature we intend to turn toward our own ends and asking whether we can use it again and again and again—sustainably—without its being diminished in the process. It means never imagining that we can flee into a mythical wilderness to escape history and the obligation to take responsibility for our own actions that history inescapably entails.
Most of all, it means practicing remembrance and gratitude, for thanksgiving is the simplest and most basic of ways for us to recollect the nature, the culture, and the history that have come together to make the world as we know it. If wildness can stop being just out there and start being also in here, if it can start being as humane as it is natural, then perhaps we can get on with the unending task of struggling to live rightly in the world—not just in the garden, not just in the wilderness, but in the home that encompasses them both.
Houghton Mifflin, , p. Oxford English Dictionary, s. Press, , pp. Complete Poems and Major Prose, ed. Odyssey Press, , pp. Mountaineers, , P. Alfred Route, National Parks: The American Experience, 2nd ed. Eight Wilderness Discovery Books, P. Scholarly work on the sublime is extensive. Among the most important studies are Samuel Monk, The Sublime: Press, ; Barbara Novak, Nature and Culture: American Landscape Painting, New York: Boulton ; Notre Dame, Indiana: Press, , p.
Library of America, , pp. Part of the difference between these descriptions may reflect the landscapes the three authors were describing. The ease with which Muir celebrated the gentle divinity of the Sierra Nevada had much to do with the pastoral qualities of the landscape he described.
Toward Reinventing Nature, ed. William Cronon New York: Henry Holt, , pp. Richard Slotkin has made this observation the linchpin of his comparison between Turner and Theodore Roosevelt. See Slotkin, Gunfighter Nation: Atheneum, , pp. Owen Wister, The Virginian: A Horseman of the Plains New York: Macmillan, , pp. Century, , p. On the many problems with this view, see William M. One of them, Peter Haskett, is a snippy queen, a surviving specimen of the self-loathing gays that lived through the oppressive horror of America in the late 50s and early 60s.
If only he could get out of his chair. Their back-and-forth screechfests and occasional drunken monologue sound like Samuel Beckett writing a two-man suicide note. I used to play it, very low, while writing screenplays, imagining it was real passion and hatred bleeding through the walls of the sterile, eerily silent apartment building I lived in all through the 90s. Which brings me to this video. Podcasts are the best thing to happen to comedy since George Carlin and Richard Pryor finally broke through the language and subject restrictions that — even a decade after Lenny Bruce spiked himself off of our planet — still held sway.
They freed things up. Not in terms of subject matter or censorship, but in terms of access and connection. Comedians — or writers, or performers, or anyone — can get in front of a mike and spit whatever they want. Voices, viewpoints, sheer creativity and hilarity, all mostly for free, all at your fingertips.
Hosted by Greg Behrendt and Dave Anthony, it was a sometimes unpleasant, always real window into two imperfect comedians and writers, living in Los Angeles, raising families, and dealing with the fact they seem to have a low-level mutant power which, for lack of a more elegant term, make them both no-fail shit magnets.
Walking the Room dropped episodes and then ended on September 29th of this year. The first ten episodes? Horrible sound, echo-ey, Greg and Dave finding their voice, hammering out the format. In a terrific Facebook post, Dave describes, honestly and calmly, how they both outgrew the show. Over the summer, Greg did a massive, seven week tour of Australia. Dave was accepted to do his one-man show at The Melbourne International Comedy Festival, and his online Kickstarter raised the funds to send him in under 24 hours.
A podcast as real and honest as Walking the Room — which was essentially about two comedians struggling and failing — would become the pinnacle of dishonesty if they continued with it in light of their recent successes. I love precision, wit and grace in comedy. He needs it for his fundraising efforts.
Main Topics